---
---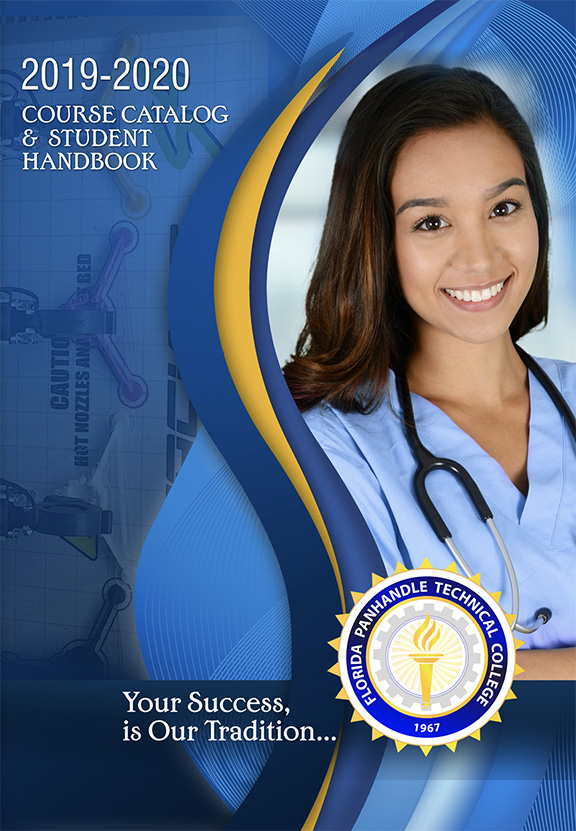 STUDENT CATALOG & HANDBOOK 2019-2020


---
MISSION:
The mission of the Florida Panhandle Technical College is to provide students with instruction in academic and technical training at competency levels required for employment and advancement in existing or potential occupational fields.
---
for more information contact Student Service at 850-638-1180 ext. 317
toll free 1-855-345-9482
---
Florida Panhandle Technical College
Chipley, Florida 32428

Accredited by the
Accrediting Commission of the Council on Occupational Education
7840 Roswell Road, Building 300, Suite 325
Atlanta, GA 30350

800-917-2081 or 770-396-389
The Florida Panhandle Technical College is committed to a policy of nondiscrimination in employment and education opportunity. No person shall be discriminated against or harassed in any educational program, services or activities, or employment conditions or practices on the basis of race, color, national origin, religion, sex, age, disability, marital status or sexual orientation.