Provide beauty services, such as shampooing, cutting, coloring, and styling hair, and massaging and treating scalp. May apply makeup, dress wigs, perform hair removal, and provide nail and skin care services. Excludes "Manicurists and Pedicurists", and "Skincare Specialists".
Manicurist & Pedicurist: Clean and shape customers' fingernails and toenails. May polish or decorate nails.
Skincare Specialist: Provide skincare treatments to face and body to enhance an individual's appearance.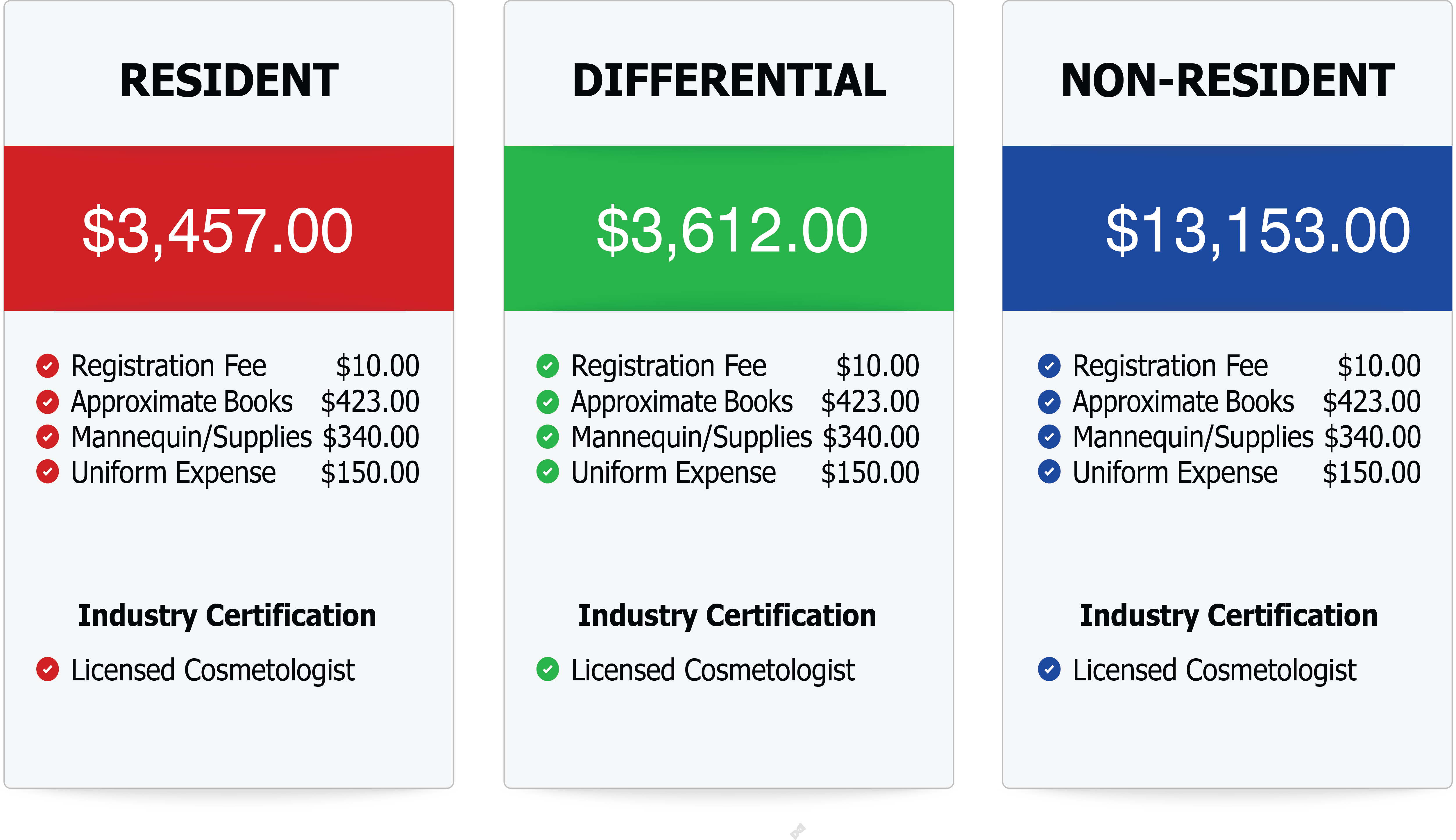 PROGRAM REQUIREMENTS: Math 8.0, Language 8.0, Reading 8.0 - 16 years of age (Adult Students Only)
PROGRAM STRUCTURE:
1200 HOURS/40 Weeks

OCP A
Cosmetologist and Hairdresser 1 - 300 Hours
Cosmetologist and Hairdresser 3 - 375 Hours
Cosmetologist and Hairdresser 2 - 300 Hours
Grooming & Salon Service, Facials & Nails - 225 Hours