Diesel Systems Technician
This training program will prepare students for employment as Diesel Engine Mechanics. The content includes, but is not limited to, maintaining and repairing diesel engines and electrical systems; overhauling diesel engines; and performing diesel engine preventive maintenance. The program also includes training in communication, leadership and employability skills; human relations; and safe efficient work practices.
Students will learn to diagnose, adjust, repair, maintain or overhaul buses and trucks.

Diesel Systems Technician 1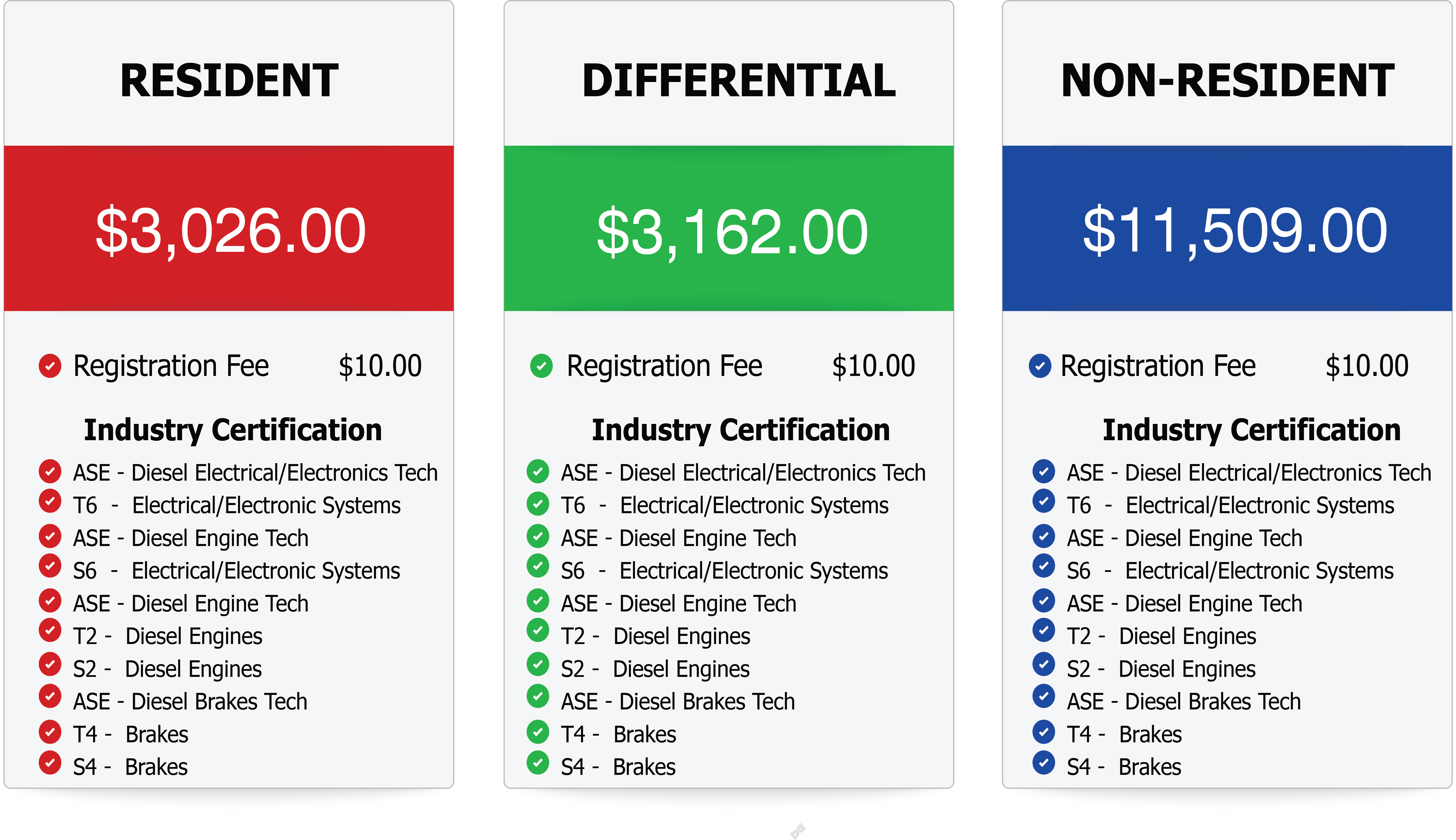 Diesel Systems Technician 2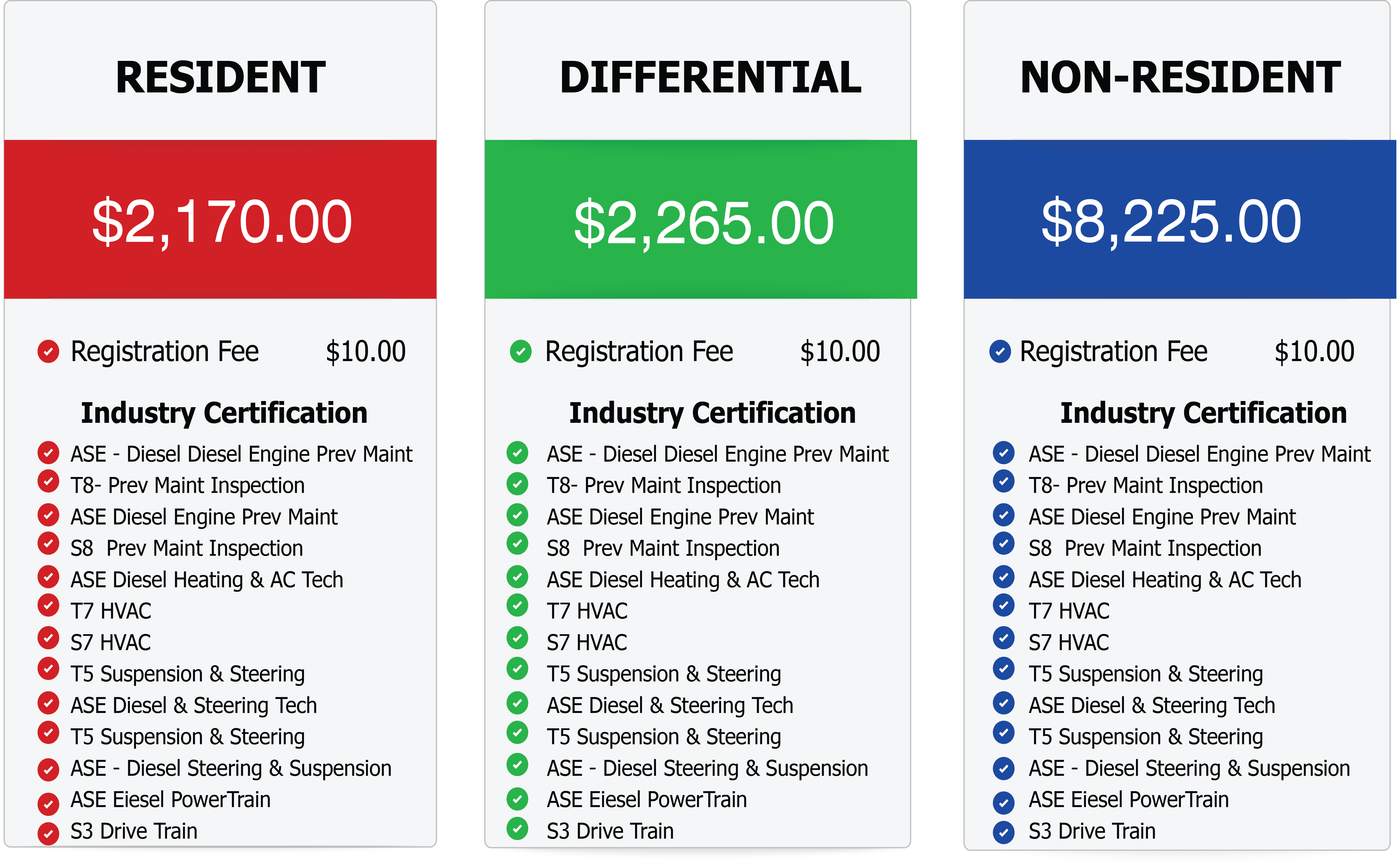 PROGRAM REQUIREMENTS: Math 9.0/595, Language 9.0/584, Reading 9.0/576 - 16 years of age, or meet other basic skills requirements
PROGRAM STRUCTURE: Tech 1

1050 Hours/40 Weeks
OCP A
Diesel Engine Mechanic/Technician Helper - 150 Hours
OCP B
Diesel Electrical and Electronics Technician - 300 Hours
OCP C
Diesel Engine Technician - 300 Hours
OCP D
Diesel Brakes Technician - 300 Hours
PROGRAM STRUCTURE: Tech 2
750 Hours/25 Weeks
OCP A
Diesel Engine Preventative Maintenance Tech - 150 Hours
OCP B
Diesel Heating and Air Conditioning Tech - 150 Hours
OCP C
Diesel Steering and Suspension Tech - 150 Hours
OCP D
Diesel Drivetrain Technician - 150 Hours
OCP E
Diesel Hydraulics Technician - 150 Hours