Digital Media/Multimedia Design
A multimedia designer is a highly capable designer that turns any idea into a professional design by incorporating images, graphics, text, animations, video and audio. All Digital Media/Multimedia Design Technology students acquire knowledge and skill through the use of self-paced interactive software and hands-on exercises that are accompanied by teacher-led lectures and demonstrations. Through the application of a variety of computer software programs, students learn to create an assortment of Multimedia Design projects that are refined over time for their final professional portfolio.

Graphic designers design or create graphics to meet specific commercial or promotional needs, such as packaging, displays, or logos. May use a variety of mediums to achieve artistic or decorative effects.
Multimedia Artist & Animators create special effects, animation, or other visual images using film, video, computers, or other electronic tools and media for use in products or creations, such as computer games, movies, music videos, and commercials.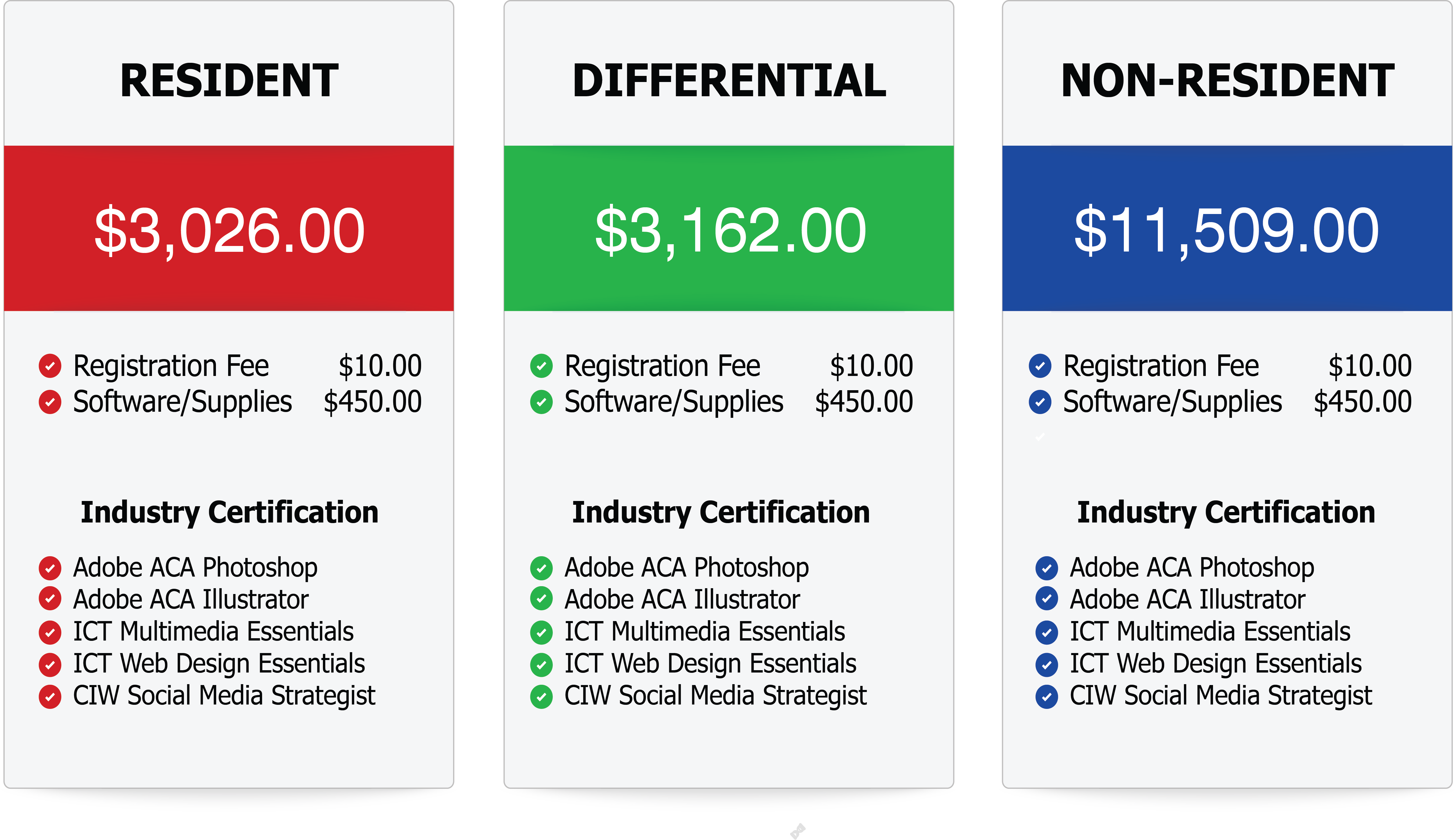 PROGRAM REQUIREMENTS: Math 10.0, Language 10.0, Reading 10.0 - 16 years of age
PROGRAM STRUCTURE:

1050 HOURS/35 Weeks

OCP A
Theory and Foundations of Design - 150 Hours
OCP B
Multimedia Digital/Print Designer - 300 Hours
OCP C
Multimedia Web Interactive Designer - 300 Hours
OCP D
Multimedia Integrated Producer/Designer - 300 Hours