Heavy Equipment Operations Technician
This training program will prepare students for employment in the construction field as Heavy Equipment Operators. The content includes, but is not limited to, communication, employability and leadership skills; human relations; safe and efficient work practices; and skills to operate and maintain a variety of heavy equipment.
Operate one or several types of power construction equipment, such as motor graders, bulldozers, scrapers, compressors, pumps, shovels, tractors, or front-end loaders to excavate, move, and grade earth, or pour concrete or other hard surface pavement. May repair and maintain equipment in addition to other duties. Excludes *"Crane and Tower Operators" and "Extraction Workers".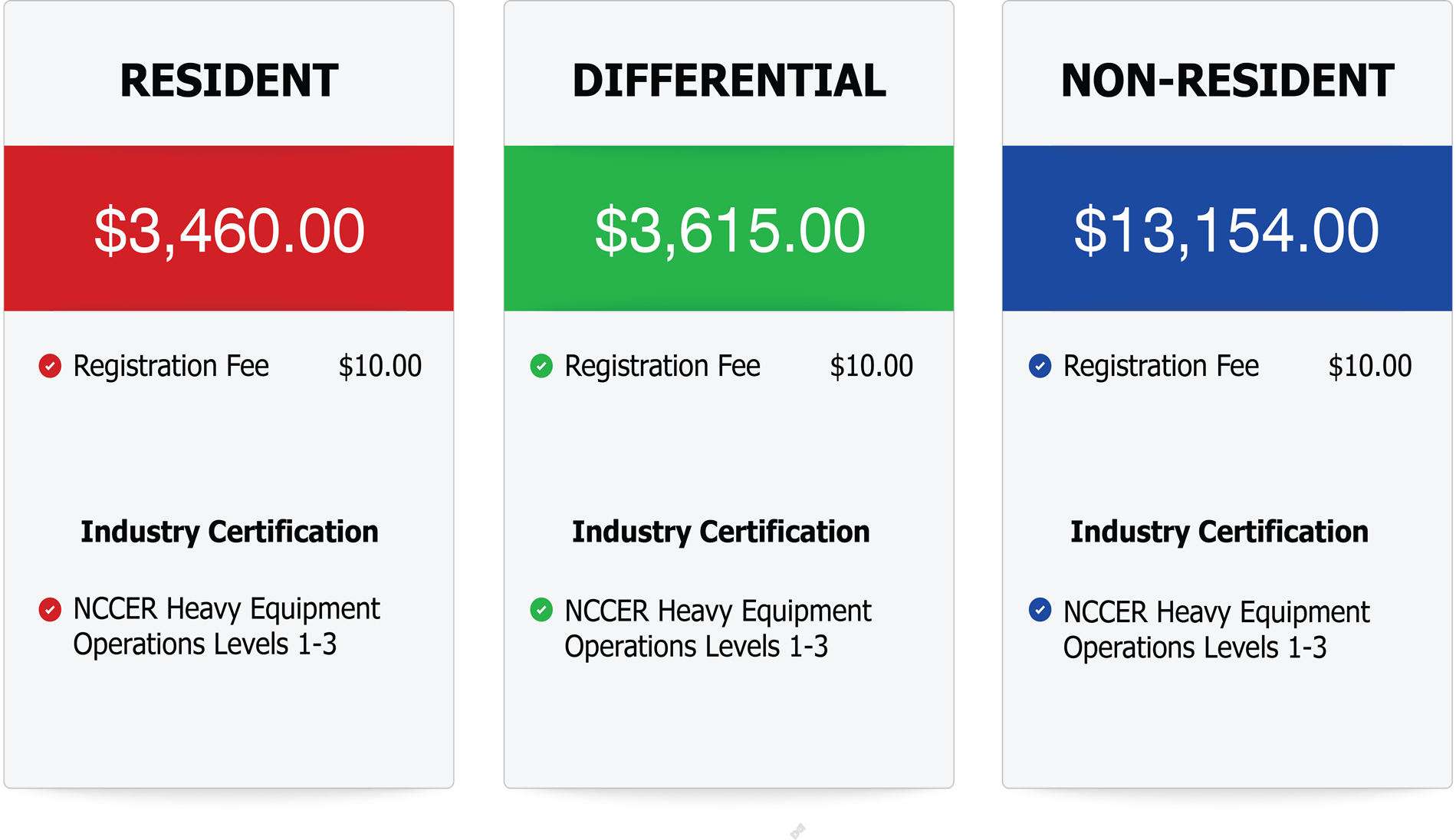 PROGRAM STRUCTURE:
1200 HOURS/40 Weeks

OCP A
Heavy Equipment Maintenance Technician - 150 Hours
OCP B
Tractor Operator - 150 Hours
OCP C
Off-road Equipment Operator 1 - 300 Hours
OCP D
Off-road Equipment Operator 2 - 300 Hours
OCP E
Crane Operator - 300 Hours