Electrical & Instrumentation Tech
The Electrical & Instrumentation Technology program prepares students for a career in the industrial field. Industrial firms now use automation practices requiring highly programmed electronic equipment that frequently requires maintenance and troubleshooting. Electrical & Instrumentation Techs troubleshoot, repair and maintain the various parts needed to keep electronic machinery running smoothly and effectively.
Working in this industry one may expect to install, maintain industrial equipment, install & troubleshoot facility electrical circuits from service entrance to convenience outlets, use basic electrical and instrumentation drawings, perform preventive & corrective maintenance on basic electrical power & control components, use electrical test equipment and hydraulic & pneumatic systems, identify the basic principles and terminology of process control, identify the primary components of a process control system, use instrumentation installation techniques and programmable logic controllers (PLC's).

Electrical & Instrumentation Technology 1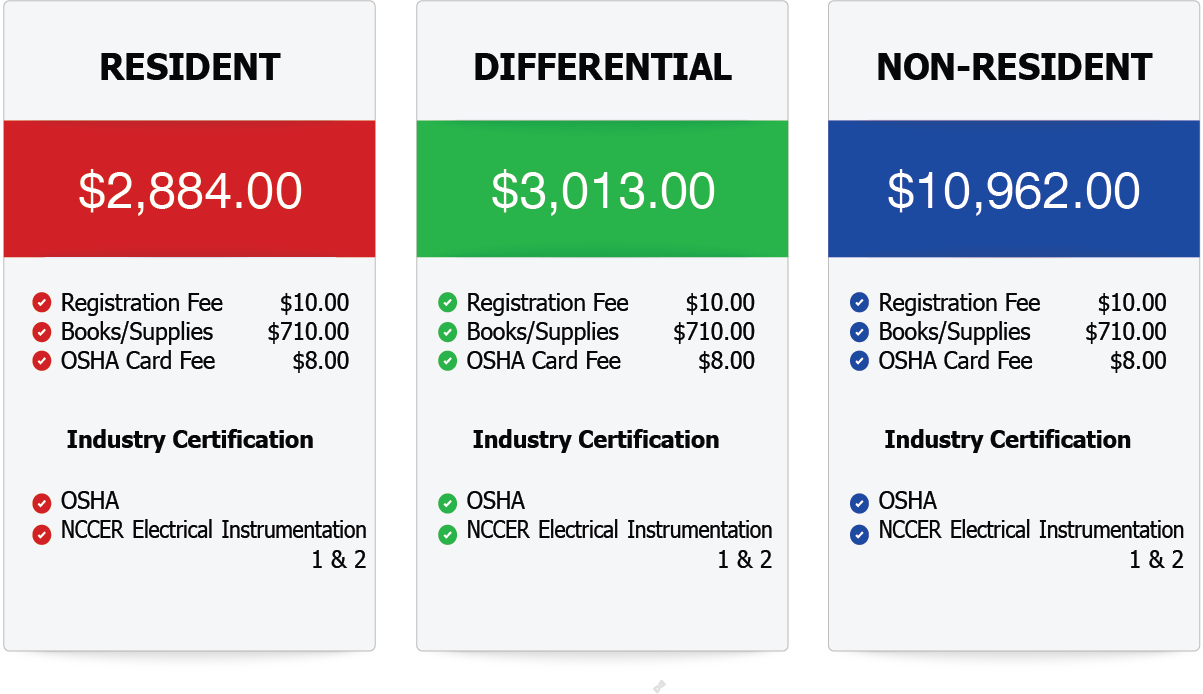 Electrical & Instrumentation Technology 2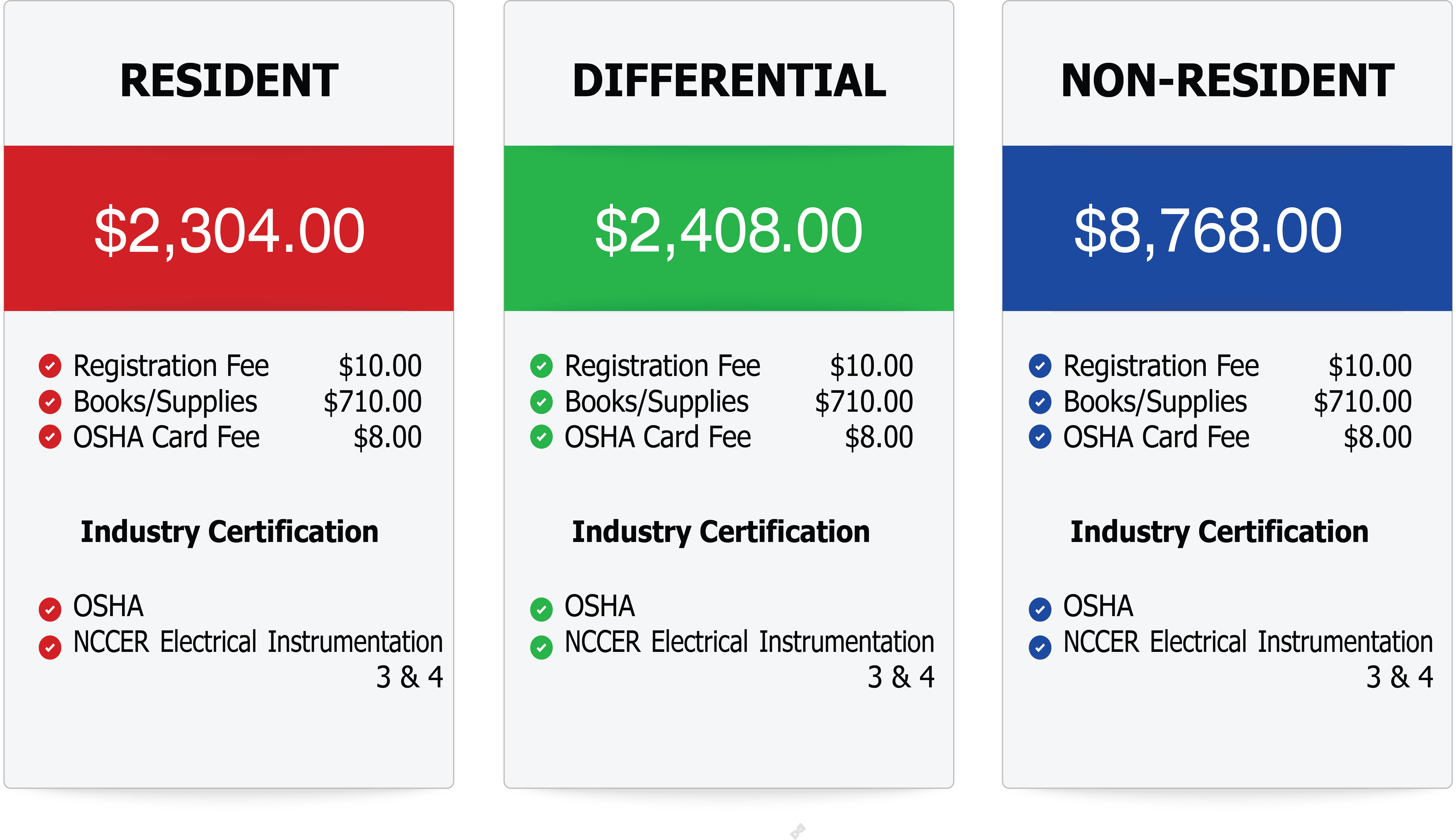 PROGRAM REQUIREMENTS: Math 9.0, Language 9.0, Reading 9.0 - 16 years of age, be able to lift 50 lbs & climb a ladder
PROGRAM STRUCTURE: 1

1000 HOURS/33 Weeks

OCP A
Electrician (Construction) - 350 Hours
OCP B
Instrument Mechanic - 350 Hours
OCP C
Electrician Maintenance - 450 Hours
PROGRAM STRUCTURE: 2

800 HOURS/27 Weeks

OCP A
Instrument Technician - 400 Hours
OCP B
Operating engineer Assistant Stationary - 400 Hours