Medical Administrative Specialist
This training program will prepare students for employment as Medical Secretaries or Office Clerks; Medical Insurance Secretaries; Medical Records Clerks; and Medical Administrative Specialists, as well as gain an increased understanding of the importance of attitude and work ethic in an employment setting. The program is designed to meet the demands of the job market as it stands today, as well as give you the necessary tools and resources to continue to upgrade your skills as new technology emerges. The content includes the performance of office procedures tasks; the production of quality work using advanced features of business software applications; keyboarding skills; and the production of high quality employment portfolios and job-seeking documents.
Perform administrative duties using specific knowledge of medical terminology and hospital, clinic, or laboratory procedures. Duties may include scheduling appointments, billing patients, and compiling and recording medical charts, reports, and correspondence.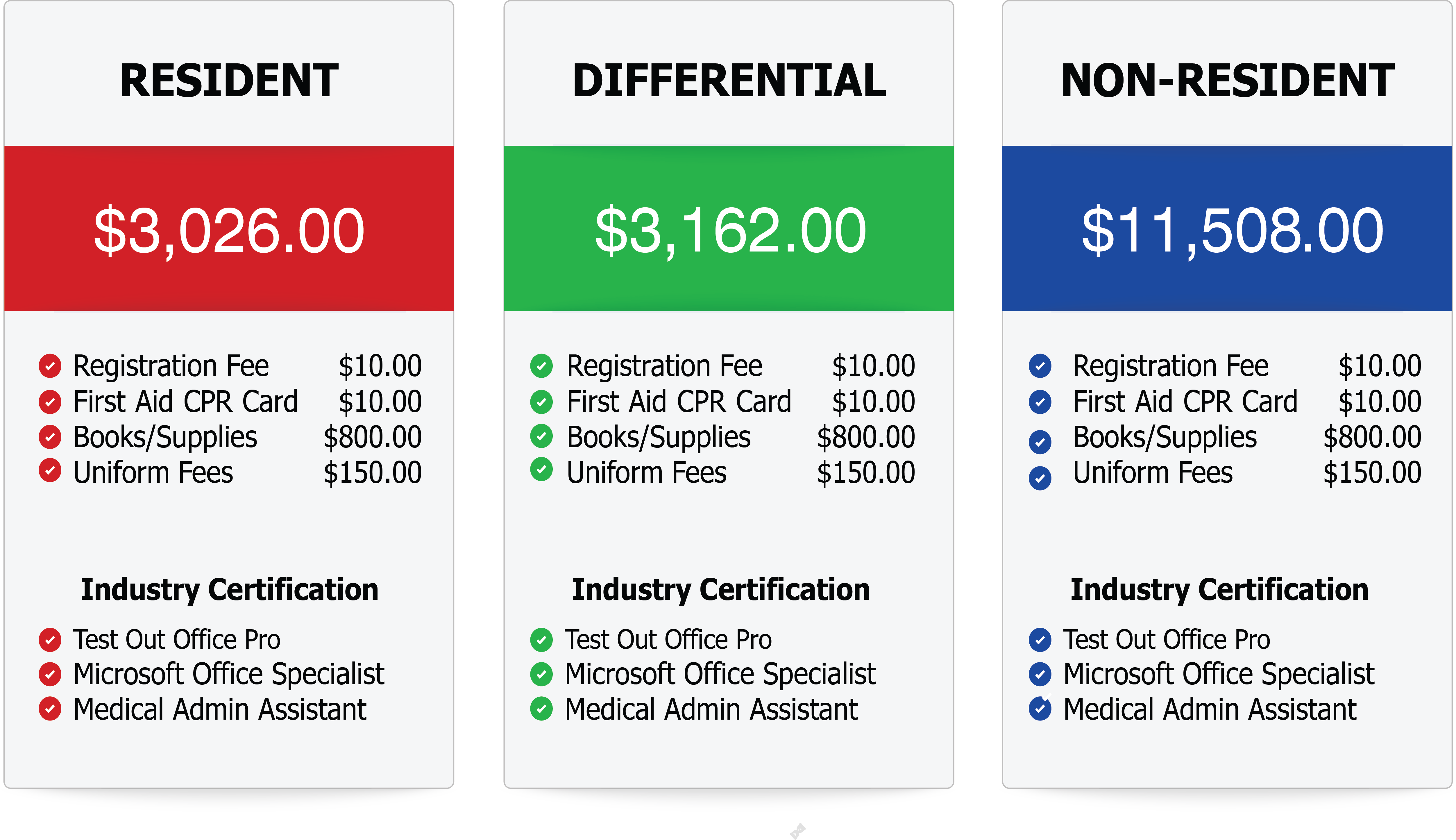 PROGRAM STRUCTURE:

1200 HOURS/40 Weeks


OCP A
Information Desk Technology Assistant - 150 Hours
OCP B
Front Desk Specialist - 300 Hours
OCP C
Medical Office Technologist - 300 Hours
OCP D
Medical Administrative Specialist - 300 Hours